Early childhood professionals have a powerful influence on the young children and the families with whom they work.  One of the important roles that teachers play is to model healthy behaviors and provide an environment where health concepts are incorporated into everyday activities. Health education and skill-building in childhood encourages good health practices and wellbeing into adulthood.  Because oral health is an essential part of overall health, early childhood educators should prioritize teaching and reinforcing positive oral health habits for the children enrolled in their program.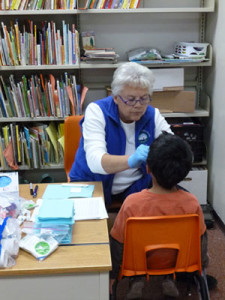 Increasing the focus on oral health in child care and early education settings has the potential to improve the wellbeing of children in many ways.  In contrast, a lack of emphasis on oral health could negatively impact a child for the rest of their life.
Children with Poor Oral Health Are More Likely to Experience:
Difficulty eating
Problems with general health and development
Poor performance in school
Negative social relationships
Less success later in life
PAIN!
There are many things early childhood educators can do to encourage good oral health.  Consider following through with the steps below to ensure that you are doing your part to make sure children in your program have the healthiest smile possible.
3 Tips for Incorporating Oral Health into Your Early Childhood Program
Get a printable version of tips to incorporate oral health into early childhood programs