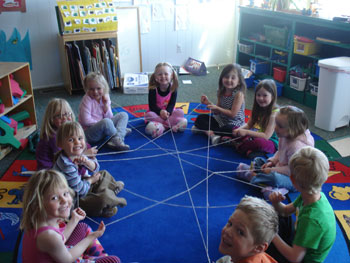 Choosing child care or preschool for your young child should be a positive experience for your family. Always remember that selecting child care is an important decision that strikes a balance between your needs as a busy parent and the developmental needs of your child.
Five Steps to keep in mind when looking for care:
Educate and Call – Remember, it is important to be an educated consumer when examining your child care options. For assistance in finding child care in Grand County, please call Grand Beginnings at 970-725-3391 or email programs@grandbeginnings.org. You can also search online by visiting the Colorado Shines website.
Ask Questions – Once you have a list of child care providers it's time to start the interview process. Start making calls to providers in your area to narrow down your options. If providers are full, you can ask them if they keep a wait list.
Visit – After you have narrowed your choices, visit facilities or home programs. Meet with providers or center directors and tour the facilities. The more programs you visit, the better perspective you will have on what is best for your child and your family.
Investigate and Enroll –To make an informed decision you are encouraged to call the Division of Child Care and obtain/review provider files.  Each file includes licensing history, number of children allowed to be cared for, information on past complaints, information on past inspections and any restrictions to provider license. To obtain provider files you may call 303-866-5989 or 1-800-799-5876. Provider files can also be viewed online here.
Stay Involved – Once your child is enrolled in the program of your choice, it is important to stay involved. You have the opportunity to become a partner of your child's program. Always communicate with your provider on a regular basis. Find out how your child is doing during the day, what they are learning and how you can continue the learning process at home.
Choosing Quality Childcare: 7 Quality Indicators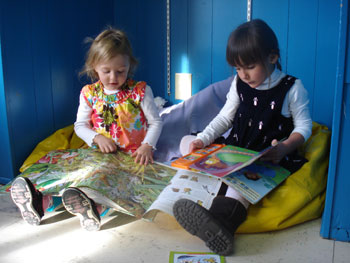 As you begin the process of finding and choosing child care, use these 7 Child Care Quality Indicators as a starting place for evaluating your child care options.
What is a Child Care Quality Indicator? Quality indicators are characteristics that are known to make a difference for young children in child care. By using these indicators to evaluate how a child care program operates, you can determine whether children and families are provided with experiences that are responsive, professional and meet the needs of your child and family.
Licensing, Accreditation and the Qualistar Rating™ – Programs that have a license from the state of Colorado must meet certain standards regarding health and safety, materials and activities, staff training and education and teacher-child ratios and group size. Some child care programs in Colorado have voluntarily participated in a Qualistar Rating™ or may be nationally accredited which shows they have committed to increasing the quality of child care they provide. Don't be afraid to ask to see a child care provider's license and if they have had any licensing violations. Also be sure to ask if they are Qualistar-rated or nationally accredited. To review a providers license visit www.colorado.gov/apps/cdhs/childcare/lookup/index.jsf
The Learning Environment – Learning happens best when there are enough age appropriate materials and children are happy and engaged with staff and other children. Don't be afraid to look through their books and materials. Determine if the room feels warm and welcoming to you.
Family Partnerships – Families who work together with the child care program to support their child's early learning experiences are more likely to continue to be engaged in their child's learning, which can help children succeed in school. Don't be afraid to ask the program if you are welcome in the program, what type of daily communication they provide, and if there ways that you can connect with what your child is learning.
Group Size and Ratios – Low adult-to-child ratios and small group size are strong indicators of quality. There should be a sufficient number of adults caring for each group of children. Don't be afraid to count!
Training and Education – Research shows that caregivers with formal training and education tend to be the best teachers. Colorado has established guidelines for child care staff training and education. Don't be afraid to ask if the teachers meet or exceed state guidelines for training and education and if opportunities are provided for ongoing staff professional development.
Staff Turnover – Having the same caregivers over time helps children develop trust and a sense of security. Don't be afraid to ask how long the teacher has worked with this age group, what the staff turnover rate is in the program and how it is addressed.
Health and Safety – Colorado licensing rules require that providers meet basic health and safety standards within classrooms and in their interactions with the children. Don't be afraid to ask a child care provider about their supervision policies, how they store hazardous materials, if the environment is smoke free, to see a first aid kit, how they sanitize tables and toys, and their sick child policies.