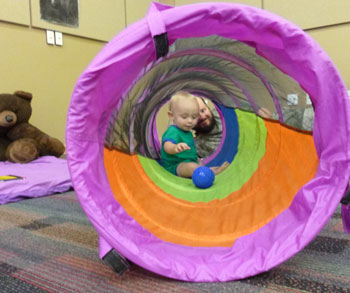 As parents and family members, you are among the most critical partners in the early childhood landscape.  In fact, you are your child's first and most important teacher.  That's why Grand Beginnings works to serve as a valuable early childhood resource for parents and families in Grand County.
Childhood Health and Development
Children need meaningful experiences in each of the Child Developmental Domains to maximize their success in life. Your pediatrician or your early childhood professional can complete a screening to see if your child is developing appropriately using Developmental Milestones, which also helps your child prepare for school by highlighting skills that could use improvement.
Your child's Oral Health is just as important to their development as general health. Not only does bad oral health cause physical pain, but it can also lead to negative social relationships. Make sure your child's mouth is healthy by starting them on the right path.
Social-Emotional Wellness is also important for your child's development. Handling emotions appropriately and developing social skills are important factors to a healthy and successful life.
Social skills including communicating and listening are also factors to starting school. When your child is almost ready to start school, it is important that they are developmentally ready to learn and participate in classroom activities. You can utilize our Kindergarten Readiness Skill Set to see if your child is ready to start kindergarten by reviewing their reading, understanding and motor skills.
Finding the Right Child Care and Preschool
Grand Beginnings has a Child Care Referral Specialist to help you Find Child Care, learn what Quality Child Care is, and What to Ask Child Care Providers when you are searching for the best fit for your family.
Financial and Educational Resources
We provide information and resources primarily for families with children aged 0 to 8 years old. There are scholarship opportunities available for Financial Assistance for child care and preschool. We also offer a variety of Parenting Classes for families with young children.